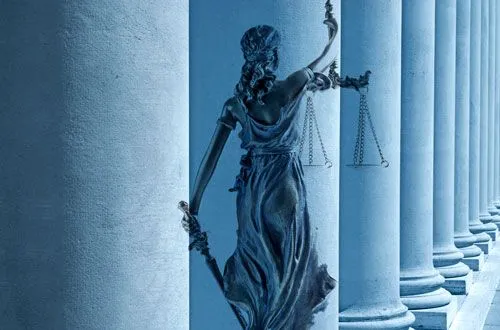 Hawaii Civil Litigation Lawyer Asserts Your Rights
Accomplished Honolulu firm represents clients throughout the islands
The civil litigation process promises equal justice under the law, but complicated rules and procedures often frustrate individuals with a worthy claim. Located in Honolulu, Shawn A. Luiz Attorney at Law has a keen understanding of state and federal courts and uses that knowledge to guide clients effectively through all types of civil matters, including contract and tort cases. Whether you're looking for a legal remedy or have been named in a lawsuit, we'll provide insightful advice and strong advocacy to maximize the likelihood of a successful result.
What is civil litigation?
Civil litigation is a broad term that covers legal proceedings conducted to resolve disputes between parties. In many situations, one party is seeking a monetary award from the other due to some alleged misconduct, such as a contract violation or fraudulent misrepresentation. A large number of civil cases are centered on the question of whether a plaintiff was injured by the defendant's negligence. If you're engaged in a legal conflict, court is not the only option. Frequently, our firm can secure a favorable outcome through skillful negotiation or by using a method of alternative dispute resolution, such as mediation or arbitration. However, if a trial is the best option, Attorney Luiz is a formidable courtroom advocate.
Skillful lawyer represents parties in all types of civil cases
You can count on Attorney Luiz to explain your options clearly, regardless of what your particular civil litigation entails. We stand up for Hawaii clients in legal matters relating to:
Contract disputes
Equitable relief actions where one party seeks an injunction
Allegations of tortious misconduct, such as defamation, fraud or wrongful interference with a contractual relationship
Legal and medical malpractice
Personal injury cases, including matters stemming from nursing home abuse and neglect
Purported violations of truth-in-lending regulations
When someone accuses another of a contract breach or some other type of unlawful or improper conduct, our firm offers comprehensive counsel.
Respected civil rights attorney advocating for your individual freedoms
Our fundamental freedoms were established in the Bill of Rights and the subsequent amendments to the U.S. Constitution. Under these provisions, you can speak freely, practice religion as you wish and challenge the federal or state government if you believe these or other guaranteed civil rights have been violated. When Hawaii residents are denied due process or equal protection under the law, we take on the authorities that have overstepped their boundaries. If you believe you've been victimized by a civil rights violation, Attorney Luiz can help.
Accomplished legal counselor advocating for your Constitutional protections
Workplace discrimination is prohibited under federal and state law, but obtaining relief can be difficult. Deadlines are strict and you might be required to file a claim with the Equal Employment Opportunity Commission (EEOC) before taking your case to court. If you've faced unfair treatment due to your race, religion, national origin, age, sex, disability status or genetic information, we'll investigate the situation and press for an appropriate resolution. Our firm also handles claims arising from instances of sexual harassment and retaliation against employees who report misconduct.
Contact a dedicated Hawaii civil litigator to schedule a consultation
Shawn A. Luiz Attorney at Law represents Hawaii clients in a wide array of civil litigation matters. Our office is in Honolulu and we serve clients throughout the islands. Please call 808-518-2900 or contact us online to make an appointment for a consultation regarding your legal options.